We have finished testing the prototype of a new Ventblock designed initially for the Subaru Forester. In testing, we found it fits a number of other vehicles too, including Jeeps, Fords (including the new Ecosport), and some Toyotas*. 
It is true to the Ventblock concept of allowing the tailgate to be locked slightly ajar, preventing rain or theives from getting in, whilst allowing a free flow of fresh air - vitally important for your fridge (or dog!) to shed heat effectively. 
It slips into the existing latch mechanism without any modification, yet cannot be removed until the car is unlocked on your return.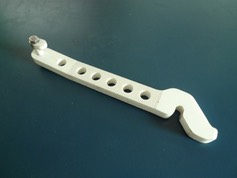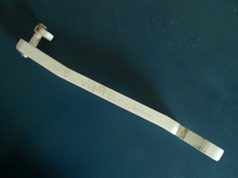 It's a compact neat looking bit of equipment, as the photos show. It is of course useful for all secured vehicle ventilation purposes, such as when you have a dog in the car. (Children should never be left unattended in a vehicle.)
Contact us for supply information.
* Toyota Prado with side hinged tailgate: these require a special version of Ventblock, which is in prototype testing now. Stay tuned for more info, expected Autumn 2013.