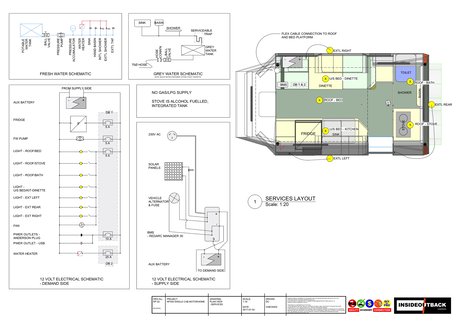 We design ultra-compact expanding campers that work from the inside out.
You build it DIY or professionally, and save.
The days of big heavy campervans and motorhomes are numbered. The era of the compact fold-out campervan and motorhome has arrived.
We have three guiding principles: AGILITY, ECONOMY, and CONNECTION.
AGILITY - compact campers and motorhomes that can travel light on the country with ease, low centre of gravity, low wind resistance, low tyre wear.
ECONOMY - lower capital cost, vastly lower fuel and maintenance costs, lower depreciation: keeps you on the road longer, bank balance healthier.
CONNECTION - keeping you in touch with the land you came to explore, not cocooned inside a hot-box with 60s decor.
30 years' experience in designing and building leading edge vehicles and equipment, combined with new technologies and materials.
Our customers see themselves as innovators, early adopters of new technologies and sustainable ways of thinking. 
You can build our designs yourself, or use a professional to do it for you, all with our expert guidance and attention to detail.
If that sounds like you, and you love traveling light in this wide brown land, in all its variable seasons - we may be just what you've been looking for.
INSIDEOUTBACK is part of Envirotecture, one of Australia's leading sustainable design consultancies.
INSIDEOUTBACK CAMPERS is a registered business unit of 
Envirotecture Projects Pty Ltd ABN 078 853 577
COPYRIGHT: All information, text, images and photographs on this website are copyright to Envirotecture except where shown otherwise. Design material and intellectual property is protected variously by Registered Design, Trademark, Patent and Copyright. No material may be reproduced without expressed permission from Envirotecture.